How to Improve Employee Engagement
Insights Into Engagement
Every year in the United States actively disengaged employees account for $550 billion in lost productivity. Understanding how to improve employee engagement is crucial for improving your business's company culture and bottom line.
Employee Engagement and Business Performance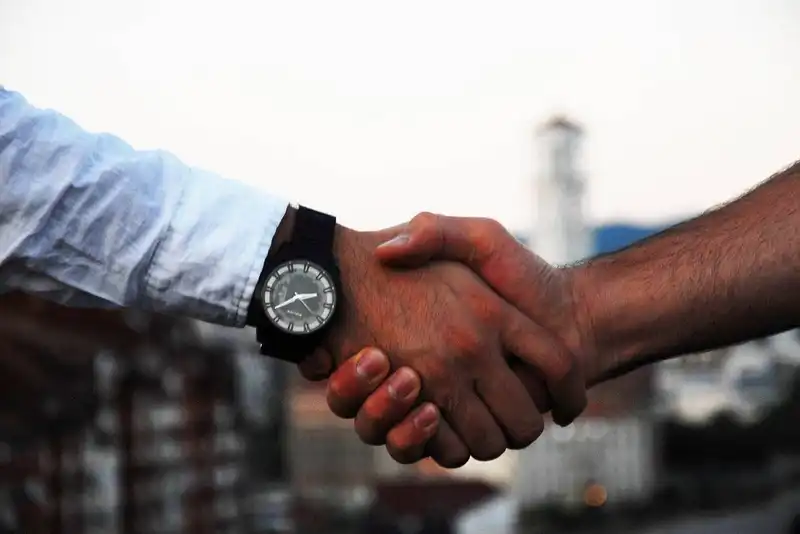 Employee engagement is defined most simply as the emotional connection that employees feel towards their workplace. Employee engagement influences every business operation, ranging from the ability to retain a new hire to your business's long term bottom line best practices.

Improvements in employee engagement levels will positively affect all aspects of your business performance and bottom line. Below are some facts that emphasize the relationship between employee engagement levels and business performance-


71% of managers believe employee engagement is a top factor of business success.
Only 34% of workers self-describe as a fully engaged employee.
89% of workers employed at businesses that support employee wellbeing will more likely recommend their workplace as a good place to work. Alternatively, only 17% of employees would rate their workplace as a good place to work at companies where they feel leadership does not care about their wellbeing.
61% of workers describe themselves as burnt out.
31% of respondents report extremely high workplace stress levels.
Employees who feel valued and heard are 4.6 times more likely to take action to perform their roles ideally.
96% of workers feel empathy is crucial for long term new hire retention.
92% of workers feel empathy is undervalued in their workplace.
70% of employers have actively improved their business's physical work environment to encourage employee wellbeing. These improvements range from providing healthy meals to ergonomic workstations.
87% of employees have the expectation their employer should support them with their work-life balance. Ways employers can do this include the ability to work remotely to encouraging the use of accumulated vacation time.
Fortunately, the vast majority of employers are realizing the correlation between employee engagement and business performance. By treating employees with empathy, respect, and making them feel valued, employers, are rewarded with increased productivity and an optimized bottom line.
Evolved employers and HR professional staff members continuously take time to research how to increase employee engagement.
How to Improve Employee Engagement
There are four key factors in an employee engagement strategy that help improve employee experience, company culture, and business bottom line. These factors include-


Leadership- Whether one of the HR team members or an engaged employee in a manager role, leadership must make sure to always strive to be trustworthy, motivated, and encourage long term employee engagement. Leaders must take action to ensure all team members can feel valued and built trust with their entire staff.


Line manager engagement- Make sure line supervisors actively engage employees and help improve the employee experience. Highly engaged line managers build trust and help improve your companywide employee engagement strategy.


Validated employees- Employees who feel valued and listened to are much happier and positively impact company culture. There are many methods employers can use to help their employees feel valued, ranging from administering an employee engagement survey to creating an individualized employee engagement strategy.


Integrity- Make sure actions match intentions. Core values and mission statements from higher management should always line up with the ways in which they take action. Integrity, transparency, and trust are indispensable to establishing your business's best practice.
By investing in an employee engagement strategy, you decrease actively disengaged employees and increase long term bottom line profitability. In fact, improving employee engagement results in
22% higher
productivity, and profit increases of $2,400 per employee per year.
Actively disengaged employees are much more likely to make safety-related mistakes. These mistakes not only damage business reputation but could even result in costly legal consequences. Companies with higher levels of employee engagement have 48% fewer safety incidents and 41% fewer quality incidents.
Additional methods for improving employee engagement include-
Appropriate role designation- Make sure your new hire employees are in the proper roles.


Proper training- Employees must understand their roles and have the resources to reach their best practice.


Recognize great work- When you take time to recognize employees who are performing at their best you boost an overall company culture of employee engagement.

Make sure you say thank you regularly to your staff and take action to make them feel valued. Incentivizing and rewarding an individual team member for a job well done can go a long way for employee retention and bottom-line profitability.


Assign meaningful work- Businesses can improve employee engagement by providing meaningful objectives and work.


Consistently check-in- Use an employee engagement survey to formulate each individual employee engagement strategy. Make sure to then check in with each team member and provide a space for a two-way conversation where employees feel valued and heard.


Facilitate a company culture of employee engagement- Make sure employees understand the definition of employee engagement. Additionally, provide employment opportunities to take action and encourage research on how to improve employee engagement.